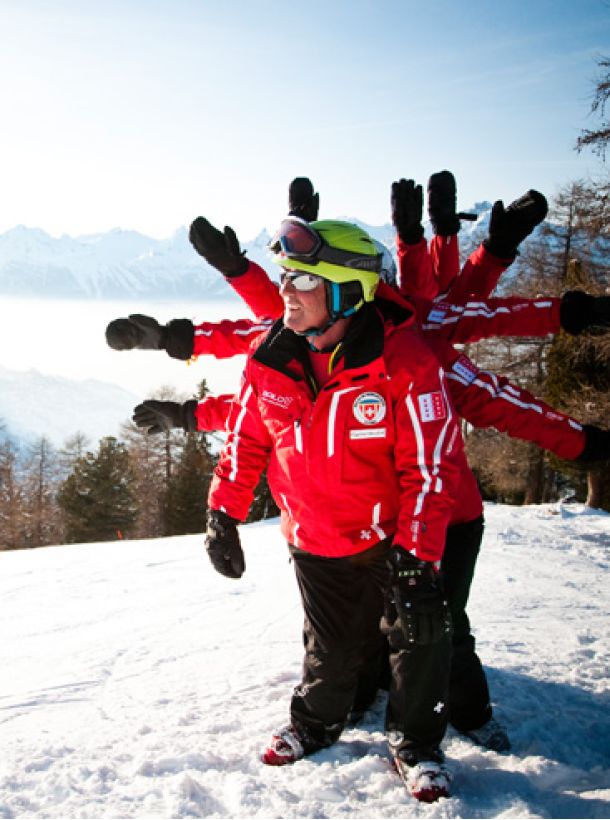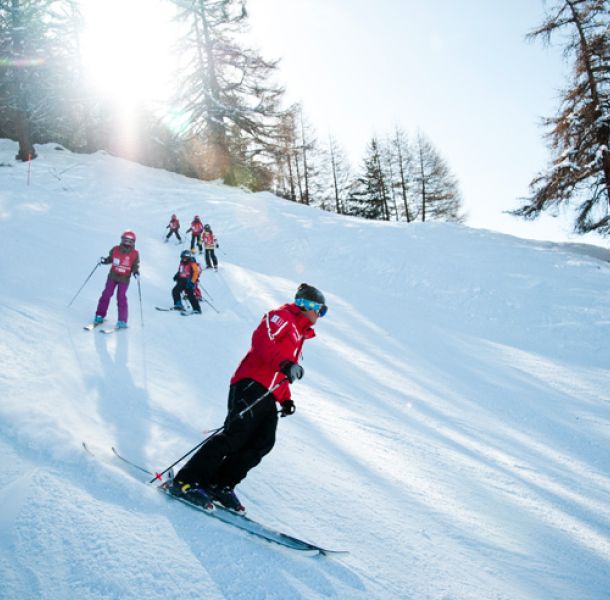 Action and amusement are the ingredients needed for effective progress! The teens benefit from an instruction allowing them to improve their skiing style and their general ability!
Medal and Swiss Snow League booklet
Drink during the break
Ski school trophy
5TH DAY FREE!
Half day *
52.-
1 1/2 day : CHF 52.-
5 1/2days : CHF 205.-
6 1/2days : CHF 245.-

9.30-12.00
13.30-16.00*
* Afternoons and days available during high season only:
24.12.2023 - 05.01.2024 / 11.02.2024-01.03.2024
These lessons combine technique, fun and new friendships with the children's pleasure in mind! In small groups of matching levels, they progress at the rhythm of the Swiss Snow League medals.
Beginners can start their lessons on Sunday and Monday only.
For non-skiing parents, their children can be taken into charge from the lower Mayen cable car station, in front of the Swiss Ski & Snowboard School in Veysonnaz (booking requested).
The children must be fully equipped : skis waxed, dry ski boots, helmet, gloves and glasses, snack for the break.
They must also carry the ESS card indicating their name, address in Veysonnaz or Thyon and parents mobile phone number.
Meeting point : Main meeting point at the upper cable car station