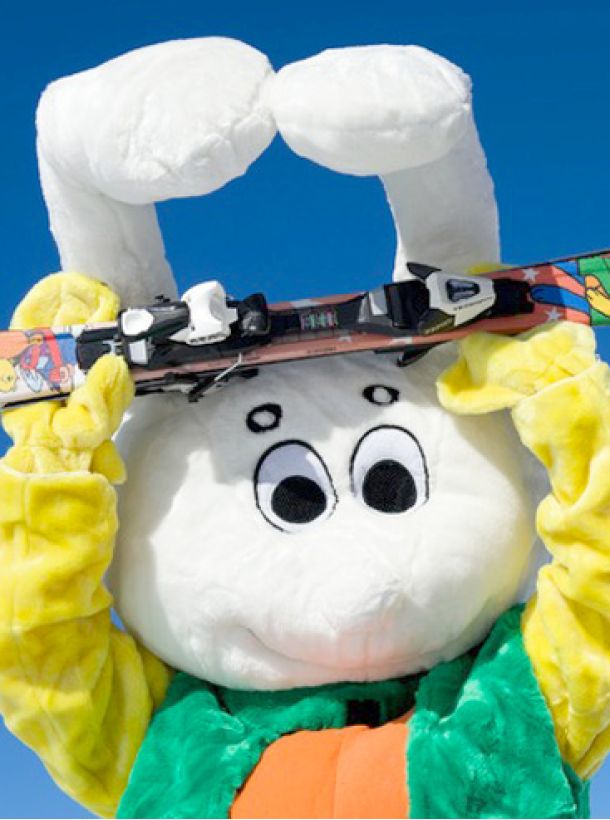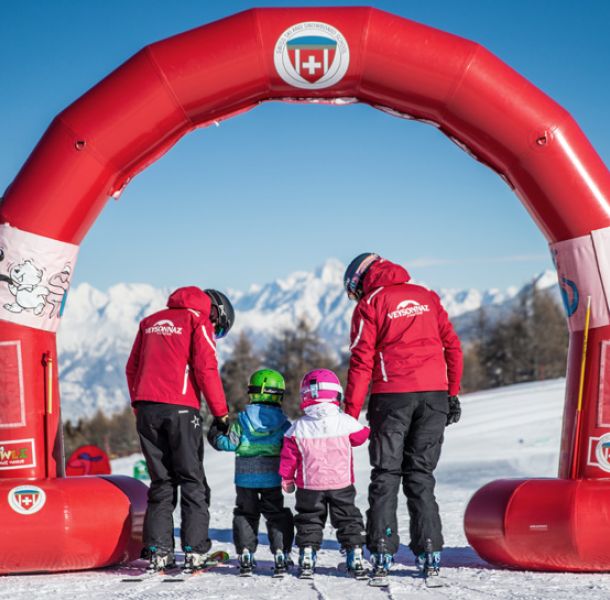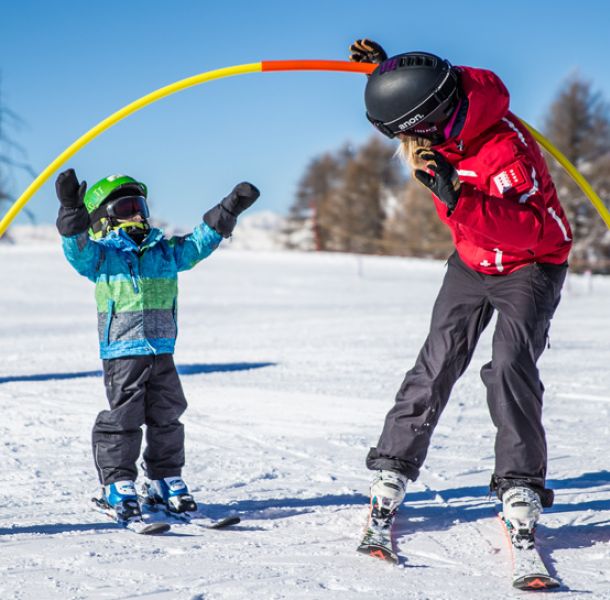 Your children benefit from ski instruction and up–to-date teaching methods especially adapted to children . Our instructors strive to introduce the joys of the snow in a fun and friendly manner to ensure that their first skiing experience is both a happy and pleasurable one!
Mini-test with medal and diploma on Friday
Access to the rolling carpet
Weekly visit from Snowli in person
Drink during the break
5TH DAY FREE!
Swiss Snow Kids Village - Prices
---
Half day
52.-
1 1/2 day: CHF 52.-
5 1/2 days: CHF 205.-
6 1/2 days: CHF 245.-

9.30-12.00
13.30-16.00*
Day + lunch *
124.-
1 day : CHF 124.-
5 days : CHF 490.-
6 days : CHF 600.-

9.30-16.00


* Afternoons and days available during high season only:
24.12.2023 - 05.01.2024 / 11.02.2024-01.03.2024
---
NEW - Saturday Minikids Miniprices
Private lessons for beginners 2.5-5 years (1-2 people)
Every Saturday 9.30-16.00
From 30 to 120 minutes
MP: 4-Swiss Snow Kids Village
Introductory private lesson
30.-
30 minutes: CHF 30.-
1h: CHF 55.-
1h30: CHF 80.-
2h: CHF 110.-


Saturday 9.30-16.00
For non-skiing parents, children can be taken into charge from the lower Mayen cable car station, in front of the Swiss Ski & Snowboard School in Veysonnaz (booking requested).
Meeting point : At the Swiss Snow Kids Village
For children from 3 - 3.5 years, half a day is probably sufficient.
Beginners can start their lessons on Sunday and Monday only.
The children must be fully equipped: skis waxed, dry ski boots, helmet, gloves and glasses, snack for the break.
They must also carry the ESS card indicating their name, address in Veysonnaz or Thyon and parents mobile phone number.